Jeremy Lowder has been promoted to Vice President – Utility Division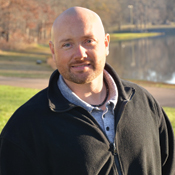 We congratulate Jeremy on his most recent achievement. Jeremy's consistent dedication and hard work has been an inspiration to all who have worked with him. Jeremy is a trusted and vital part of the Propst Construction management team and we look forward to working with Jeremy as the Company charts new courses into the future.
Jeremy began his career with Propst Construction in October 2000, working in field operations as a CDL driver. It became apparent Jeremy had the tenacity for production and the desire for personal growth and knowledge, particularly in the area of utility construction. By learning to manage a single crew as foreman, Jeremy developed the necessary skills and knowledge required to coordinate and manage multiple crews and projects and was promoted to Superintendent. Some of the significant projects Jeremy has managed include the Kannapolis Bypass, US Highway 70, Highway 49 30" water line, Unspecified Water and Sewer Repairs and the Lynx BLE Contract 1C for CMUD, and the Davidson 24" Water Main Transmission Phases 1 and 2 for Charlotte Water. Prior to joining Propst Construction, Jeremy worked in the pipe manufacturing industry managing the production of PVC pipe.