Soil Stabilization/Modification

Soil stabilization is the permanent physical and chemical alteration of soils to enhance their physical properties. Stabilization increases the sheer strength value of soils, thus adding support. Stabilization helps to control the shrink-swell properties associated with many soils, thereby improving the load-bearing capacity of sub-grade intended to support pavement sections, building pads, etc. Additional benefits include lower permeability, higher resistance values and the potential reduction in base and pavement thickness due to the strength gains achieved by stabilizing the sub-grade. Upon properly evaluating the soils to be treated, virtually every soil type encountered in our region is a candidate for stabilization. From heavy, expansive clays to granular materials, there is a stabilizing agent available that fits your particular needs. Our long history includes stabilization of literally hundreds of miles of roadway for the North and South Carolina Departments of Transportation, various municipal transportation departments and general contractors. Our resume also includes airport runway/taxiways, industrial and commercial building pads, parking lots and residential sites. We take great pride in our reputation for quality, dependability and integrity. We also are extremely proud of our employees and the fact they are recognized throughout the industry for their skill, responsibility and quality of workmanship. Equipped with the latest in GPS technology and modern, up-to-date equipment, our employees are prepared to take on the most difficult projects.
For your stabilization needs, call today for a free estimate.
Propst Construction – Soil Stabilization from Propst on Vimeo.
Soil Drying and Modification
Without question, wet, unstable and unsuitable soils are the number one enemy of highway, airport and site contractors. Removal, disposal and replacement may be required when these types of soils are encountered. The effect on job cost and productivity can be astronomical. Using only natural chemicals, Propst Construction offers a means of treating these soils with same-day results. By utilizing this process, not only will the necessary drying be achieved, the physical characteristics of the soils will be naturally altered to create an improved soil with reduced plasticity, lower permeability and higher resistance values.
Call today for a free site visit by one of our experienced professionals.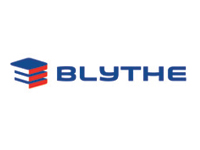 "It is always a pleasure working with Propst Construction and all their team members. I had the opportunity to work with them on the NC-16 Project in Lincoln and Catawba Counties in which Propst completed all the soil stabilization (approximately 11 miles) work for us. BCI and Propst utilized the same GPS system during the grading and stabilization operations. This process helped both parties in increased production along with the overall progression of the project. Propst delivered an excellent finished product in a safe and timely manner and always met their commitments throughout the life of the project. I highly recommend Propst for any of your soil stabilization needs."
– Bobby Eaves, Project Manager, Blythe Construction